surge protective device monitoring module
Item No: FLRC-D
1. Installed together with SPD, or independently.
2. Recording lightning/surge event times, monitoring SPD working status, and/or the front breaker working status.
3. Online display status, terminals for monitor two groups circuit working status (two group SPDs, or one group SPD + one group MCB, or two MCBs working status.
4.Data recorded accurately, 9999 times, data will not lose when power off.
5.Terminal for connecting with back-up power, when power off, surge counter still can work.
6.DIN rail installation.
Product Description
1. Monitoring module dimension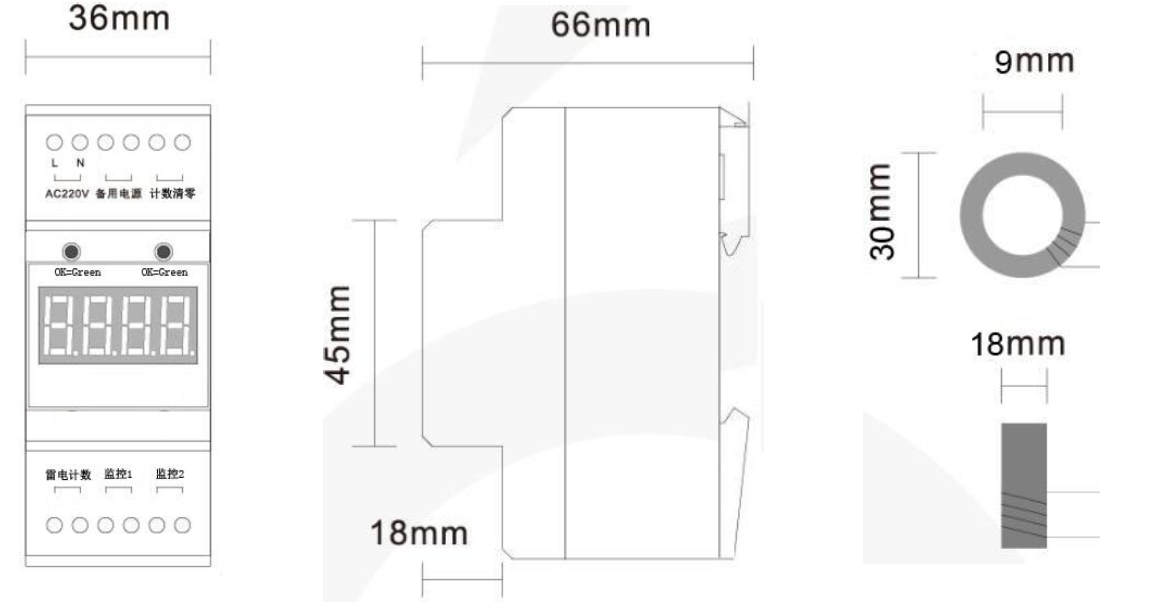 2. Monitoring module electrical parameters

| | |
| --- | --- |
| Model No. | FLRC-D |
| Nominal Voltage (Un) | 220V~ |
| Minimum Current Sensitivity (rise time ≥8μs) | >0.1kA(8/20us) |
| Back-up power | 6~12VAC |
| Product power consumption | <0.5W |
| Data record | Data will not lose in case of power off |
| Data clearing | Short-circuit the "Reset" terminals |
| Inductance size | Dia. 9mm |
| Operation temperature (℃) | -40~+80 |
| Humidity | <90% (temp 25 ℃) |
| Enclosure material | Plastic, Flame retardant |
| Degree of protection | IP20 |
| Wiring spec. | 0.5mm²~1.5mm² |
| Display Model | LCD |
| Indicator | Lightning Event 0~9999 |
| Current Sample Mode | Inductive Probe |
| Dimension of counter (mm) | Width: 36mm |
3. Monitoring module installation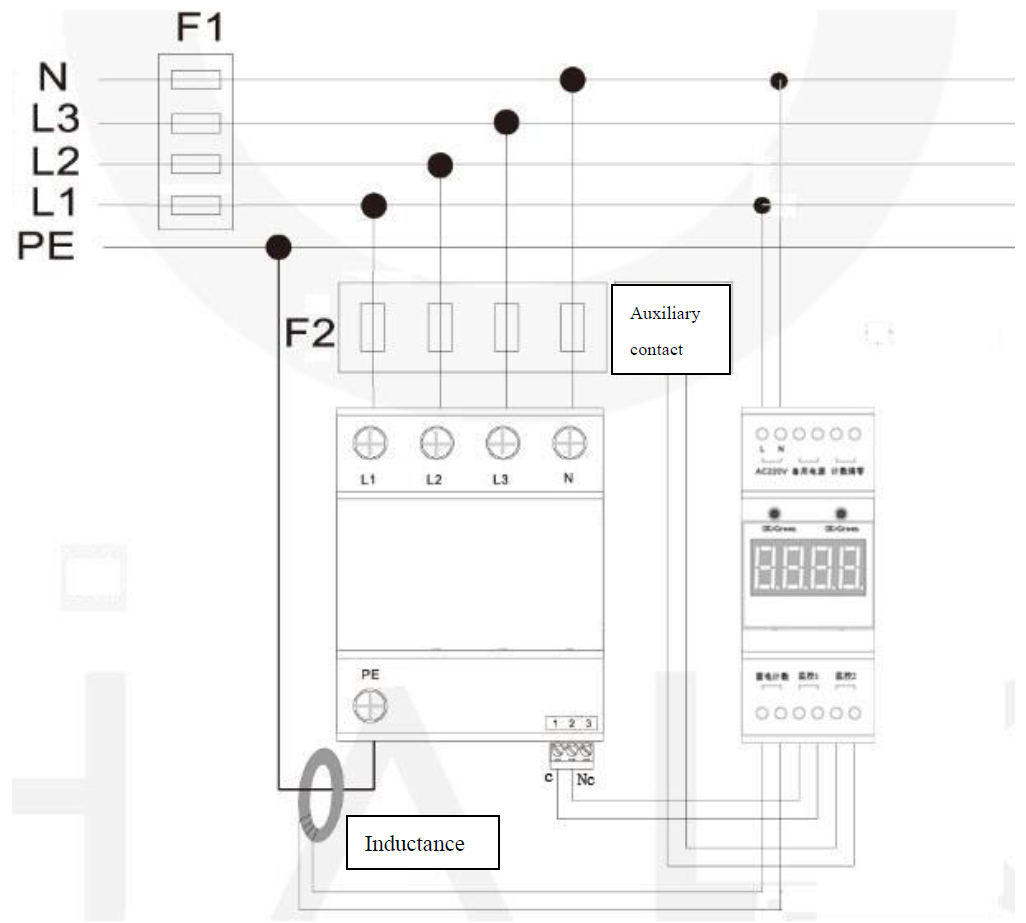 Inquire