10kA LED lighting surge protection module

FLP05-xxx-x/xx

- New designed LED lighting surge protection module.
- specifically for outdoor and commercial LED lighting applications, LED signage and traffic light manufacturers, including roadway lighting, parking garage lighting, wash wall lighting, traffic lighting, flood lighting, digital signage, street lightning, and tunneal lighting.
- 10kA lightning surge protection.
- Metal oxide varistor (MOV) thermal protection.
- Parallel connected and series connected SPD options.
-

With built-in thermal disconnect function.


- Waterproof IP66.
1. Coding system of LED street light surge protection module




2. Proposition of LED street light surge protection module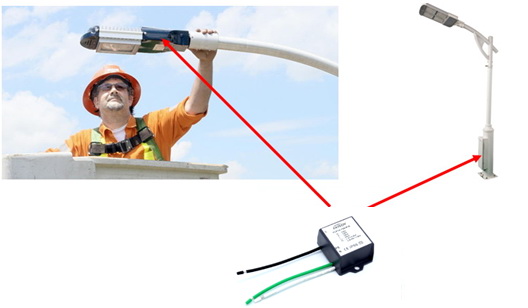 3.. Circuit of LED street light surge protection module FLP05-xxx-x
/AG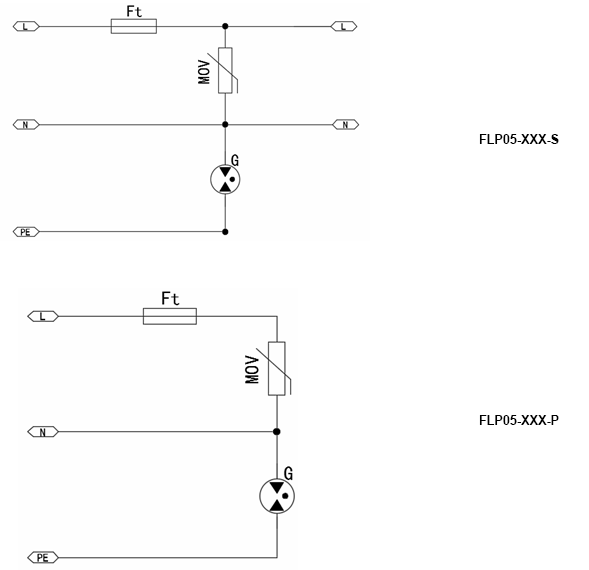 3. Dimension of LED street light surge protection module FLP05-xxx-x/AG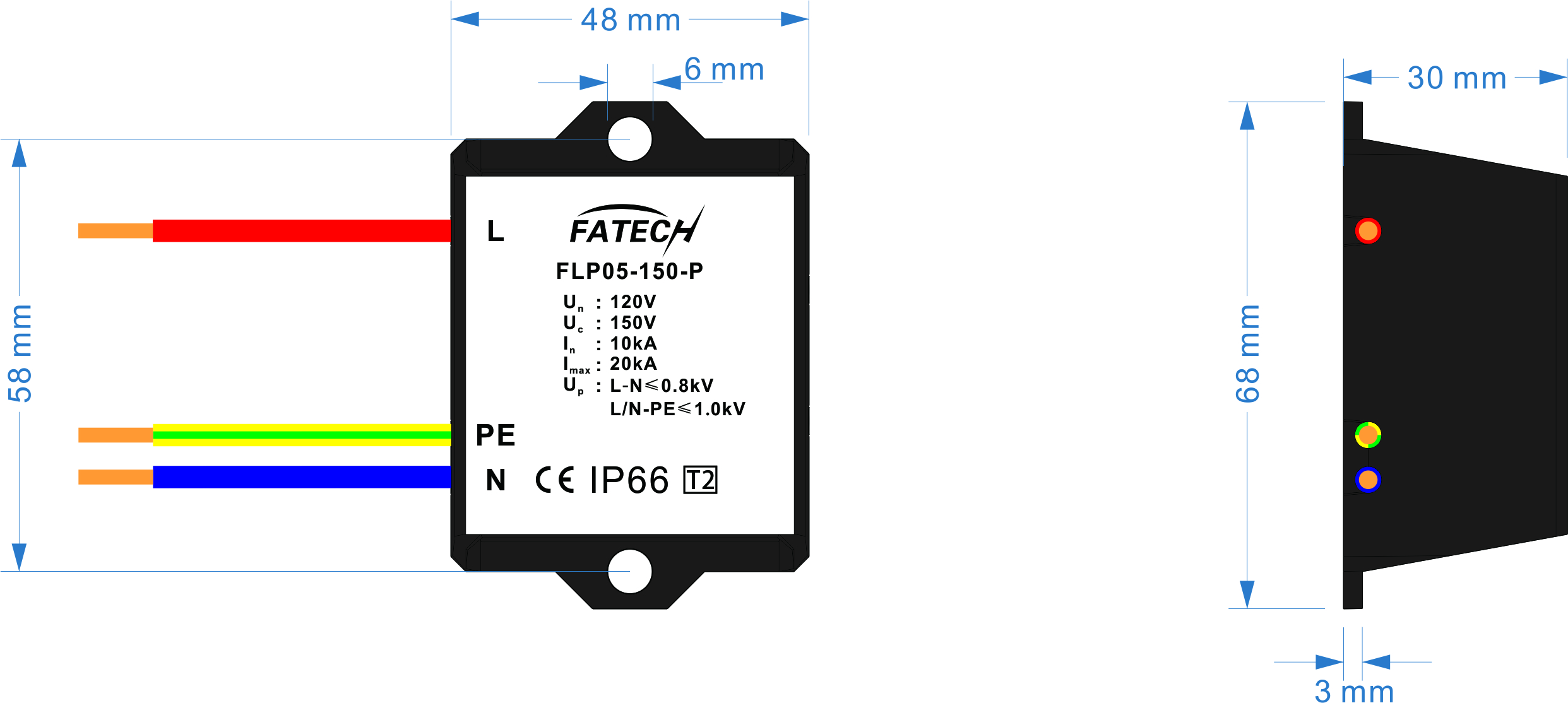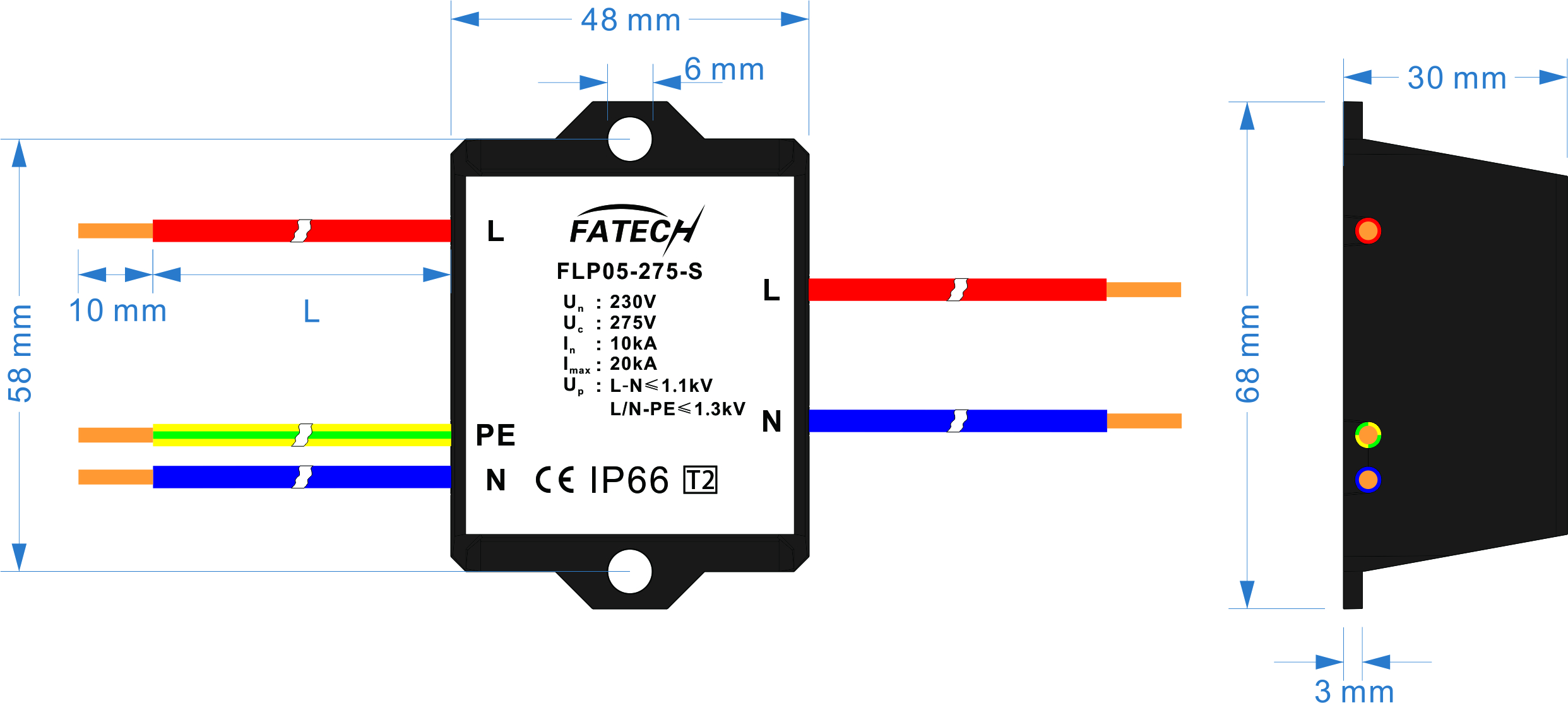 4. Electrical parameters of LED street light surge protection module FLP05-xxx-x/AG

Model No.

 

 

FLP05-150-X/AG

FLP05-275-X/AG

FLP05-320-X/AG

FLP05-385-X/AG

Rated Voltage

UN

VAC

110

220

220

220

Max. continuous. operating voltage

UC

VAC

150

275

320

385

Nominal discharge current(8/20μs)

In

kA

5

Max. discharge current (8/20μs)

Imax

kA

10

Voltage protection level

L-N

Up

kV

≤0.8

≤1.1

≤1.3

≤1.5

L/N-PE

≤1.0

≤1.3

≤1.5

≤1.7

Response time

L-N

tA

ns

≤25ns

L/N-PE

≤100ns

Recommended back-up fuse

 

A

16

Thermal Cut-off Member

 

 

Internal

Protection Mode

 

 

L-N, L-PE, N-PE

Operation temperature range

 

 

-40℃~+85℃

Degree of protection

 

 

IP66

Housing material

 

 

UL94V0
5. Application of LED street light surge protection module FLP05-xxx-P/S