POE surge protector device RJ45
Item No: FS-RJ45/POE-100
-
POE surge protector device RJ45,
suitable for application of POE cable-powered server, wireless AP, network cameras, network switches and other communications equipment supply, network signal line surge protection, integrated design, easy installation.
- Adopt power supply + signal surge protection intergrated design.
- Use high quality main component with excellent performance.
- Small insertion loss, good trnasmission rate.
- Low residual voltage, efficient surge protection effect.
- Fast response, stable performance, reliable working.
- Small size, convenient application, maintenance free.
Product Description
1.Dimension and Drawing of POE signal surge protector device FS-RJ45/POE-100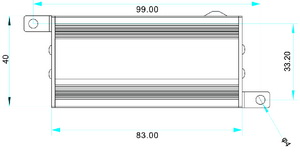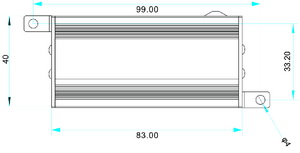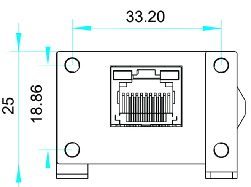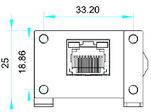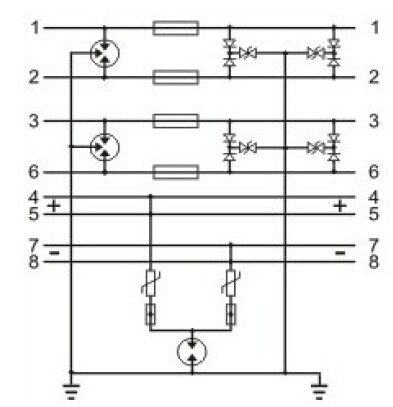 2.
Electrical parameters
of
POE signal surge protector device FS-RJ45/POE-100
Product Name
 
POE Surge Protector Device
Model No.
 
FS-RJ45/POE
Line
 
Power Supply Line
Signal Line
Nominal Working Voltage
Un
DC48V
5V
Max. cont. Opertating Voltage
Uc
50V
6V
Nominal Discharge Current (8/20µs)
In
3kA
2.5KA/line
Max. discharge current (8/20µs)
Imax
5kA
5KA
Protection level (8/20µs,5kA)
Up
L-L 150V
L-L 30V
L-PE 600V
L-PE 300V
Transmission rate
 
---
100Mbps
Insertion loss
 
---
≤0.5dB
Interface port type
 
RJ45: + (4, 5); - (7, 8)
RJ45: 1, 2, 3, 6
Shell
 
Aluminum alloy
Dimension
 
83*40*25mm
Installation
 
Tie up
Environment
 
Temperature: -40~+85℃, Relative Humidity ≤95%(25℃)
Shell protection level
 
IP20
Inquire