Small Size 6 Digits Lightning Counter
Item No: FLRC-S/II
-Small size outdoor lightning counter, updated from
FLRC-S
.
-Long service life due to No battery need.
-Sensitive response and wide lightning current measuring range
-Installation window dia. 30mm.
-
Lightning Counters are generally used by those customers of lightning protection products development companies, lightning protection construction companies and Power Company.
-Lightning counter can count the thunderstorm during the certain time of surge protection products installed, and to give suggestion for choose which surge protection products.

Product Description
Lightning counter test video (
FLRC-S/II
)
, please click
here

Before the testing, the counter number is "11", during the testing, after surge generating, you can see the number changed to "12". The lightning counter record lightning times successfully.

1.Specification of small size 6 digits lightning counter FLRC-S/II

Minimum Current Sensitivity (rise time ≥8μs)

Maximum detectable current(Imax)
100kA

Electromechanical digital display

Inductive Probe (Built-in)

No battery/No power supply needed

Operation temperature (

℃

)

Dimension of installation window (mm)

Dimension of counter (mm)

Net weight

0.46kgs
2. Dimension of small size 6 digits lightning counter FLRC-S/II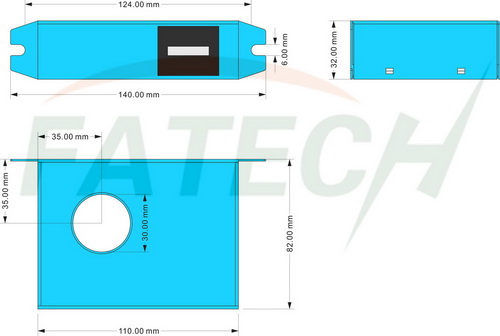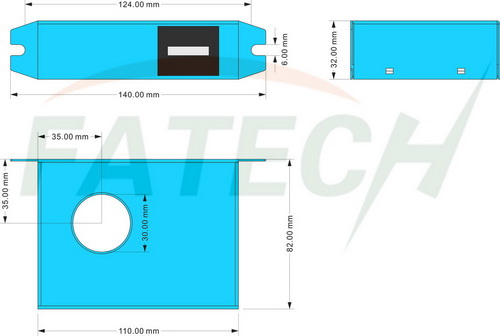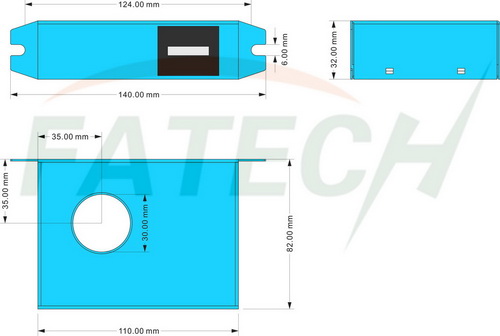 3. Installation of
small size 6 digits lightning counter FLRC-S/II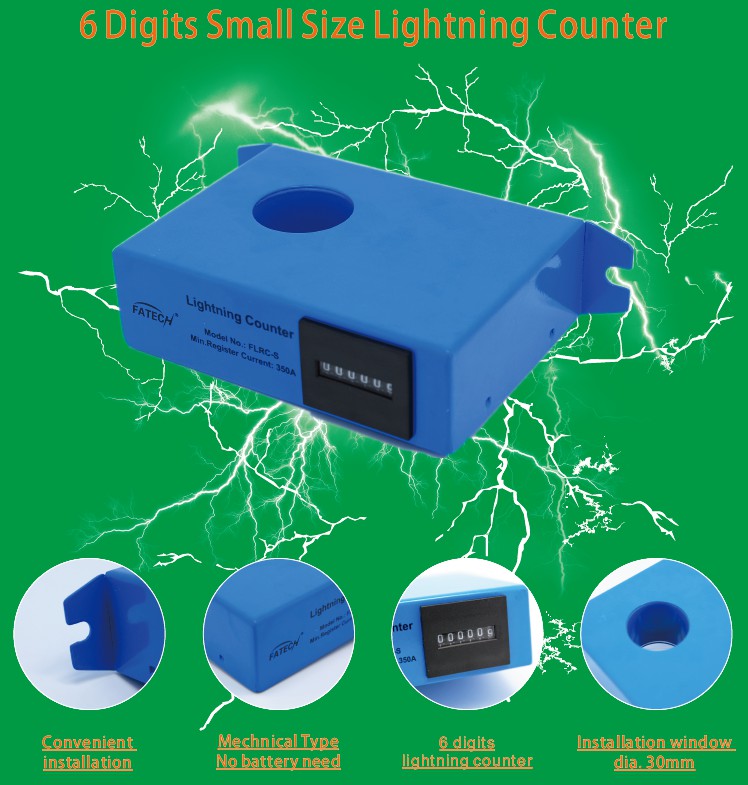 Inquire